Head and Neck Cancer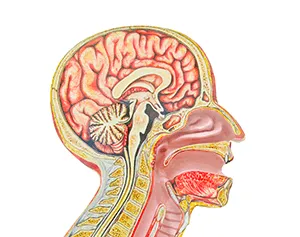 Our team of Head and Neck Surgeons are provide our patients with the best plan of action in diagnosing and treating head and neck cancer and tumors. Our surgeons work in collaboration with some of the best radiation oncologists,
radiologists, medical oncologists and rehabilitation services in the region. Our physicians stay abreast of the latest medical advancements and surgical techniques to ensure our patients have the best surgical outcome.

Some examples of the types of procedures/surgeries we preform are as follows

:
Microvascular (Free-flap) Reconstruction
Microvascular Reconstruction is one of the most advanced surgical techniques for rebuilding the face and neck. Using blood vessels, bone and tissue from other parts of the body, surgeons are able to harvest and transfer healthy tissue to reconstruct the defected area where the head and/or neck tumor is removed.
Our Head and Neck Surgeon, Dr. Quang Luu, has built his career around helping patients with complex head and neck cancer. He completed his fellowship at UC-Davis in skull base, oncology and microvascular reconstruction. He was then recruited by UCLA for their high volume of head and neck cancer cases. Understanding the need for this type of surgical proficiency in South Orange County, our practice recruited him in 2018. Dr. Luu has since performed over 40 microvascular reconstruction cases at Mission Hospital and we are happy to report that our low complication rates and average case times rival or better that of many academic medical centers.
Neck Mass Resection
While most neck masses are benign and don't require surgery, there are several types of masses that do need to be removed. This includes congenital cysts such as branchial cleft cysts and thyroglossal duct cyst, suspicious lymph nodes that cannot be diagnosed through other methods, and various cysts or masses that a patient prefers to have removed.
Major Skin Cancer Resection
The diagnosis of skin cancer of the head and neck region would require the removal of the skin cancer using a technique called Mohs surgery, which is done by a dermatologist. In order to repair the wound left by the removal of the cancer, reconstruction by our head and neck surgeons may be needed. Dependent on the case, this can be done same day or the following day.
Glossectomy
A major glossectomy is an operation which removes a large part or all of the tongue. This type of surgery is performed to either remove cancer on the tongue, oral cavity inside the mouth or throat cancer. Based on the diagnosis, the surgeon will determine if a glossectomy is needed.
Parotidectomy
The largest of the salivary glands is the parotid gland. If a tumor is found on the parotid gland, removal of the gland may be necessary to treat it. Tumors can be benign or malignant. Based on the diagnosis, the surgeon will determine if a parotidectomy is needed.
Head and Neck Associates provides various treatment options for head and neck cancer. To learn more and read frequently asked questions, click here . Our surgeons are on staff at the following hospitals across Orange County: